Hi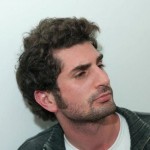 My name is Nir (my friends call me pepper) and I am a football fan ever since I was a young boy and started to watch the game and just got hooked on it. I've been following all the seasons for the past 20 years or so and I finally decided to start my own blog about everything related to American football.
I called my blog American football films but I think I will cover all fields of the game here from movies to team info and all the way down to the players stats and much more :).
I hope you will enjoy it and you can feel free to email me about anything and I promise to replay.
pepper@americanfootballfilms.com
If you want to advertise on the site, please use this email: advertise@alonymedia.com