Here is a pretty decent list of the Best Baseball Movies that every fan will love to see.
Help us rate the movies on this list and make it the best baseball movies list on the internet! Rate and comment
1: Best Baseball Movies – Bull Durham (1988)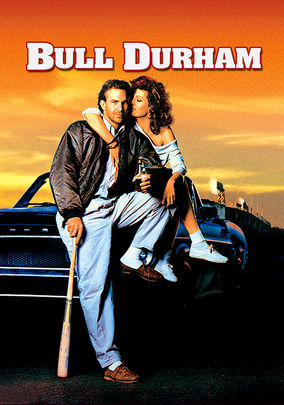 Rating from IMDB : 7.1 / 10
Could be the most popular baseball film of all time. Great cast here that turns this movie into a mainstream sports film that everyone would love, even a non-fan.
What I love about this movie is the fact that it's just a classic American sports story about a mediocre baseball team that must get better and against all odds they do with the help of Kevin Costner who plays really good here with a comedy style that will definitely make you laugh. On this best baseball movies list, this is a must see
2: Field of Dreams (1989)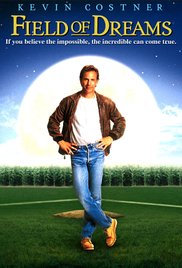 Rating from IMDB : 7.5 / 10
Another classic movie from the baseball sport field. One of the most iconic movie phrases of all time came from this movie, we all know the " If you built it, he will come ". The movie is about an Iowa farmer named Ray Kinsella that begins to hear a voice telling him to build a baseball field in his field. After he finishes the job, ghosts of famous baseball players begin to appear and play on his field. It's an excellent movie that really put baseball movies on the map of mainstream movies in the future. If you're a fan of sport movies or baseball movies specifically, watch this one.
[the_ad id="2097"]
3: A League of Their Own (1992)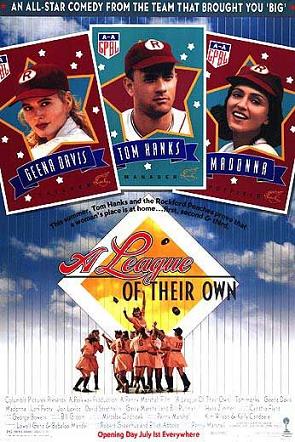 Rating from IMDB : 7.2 / 10
Women play sports just as great as men and they demonstrate it well in this movie. It's based on an all-female baseball league, funded by candy maker Walter Harvey in the 1940's. Two sisters, Dotti Hinson and Kit Keller compete against each other, scout Ernie Capadino, and coach Jimmy Dugan to gain fame. If you're a fan of sports, and iconic actors like Tom Hanks, check this movie out.
4: The Natural ( 1984 )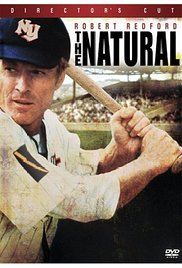 Rating from IMDB : 7.5 / 10
In this film, young baseball pro Roy Hobbs (Robert Redford) is shot by Harriet Bird (Barbara Hershey). 16 years later, Hobbs returns to pro baseball as a rookie for the last-place New York Knights. Despite the fact that the Judge (Robert Prosky) actually wants him to lose games, the Knights start winning, thanks to him. This movie is a testament to baseball history and should be watched by all who love the game.
5: The Bad News Bears ( 1976 )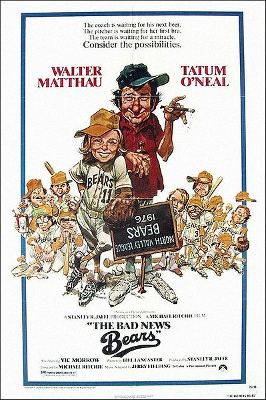 Rating from IMDB : 7.3 / 10
This movie is up there on the list of best baseball movies that should hold a place in the hall of fame, if there was a hall of fame for baseball movies. Morris Buttermaker (Walter Matthau) is a heavy drinking, ex-minor-league hopeful. In this film he reluctantly agrees to coach a Little League team at the demand of lawyer-councilman Bob Whitewood (Ben Piazza) who has a grudge against the league for refusing to include is son, who is mediocre at best, from playing. After failing to shape up his team, Buttermaker enlists gifted pitcher Amanda Whurlitzer (Tatum O'Neal) to lead the team.
This is a comedy that you're going to want to see if you haven't already.
6: Eight Men Out ( 1988 )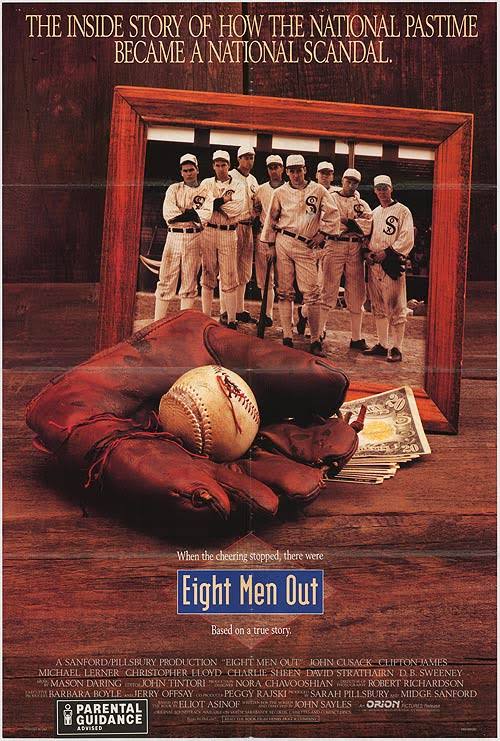 Rating from IMDB : 7.3 / 10
In this movie, The Chicago White Sox are set to the Cincinnati Reds in the world series. They're in conflict with their teams owner, Charles Comiskey (Clifton James) because of the unfair wages they're being paid. Some professional gamblers offer the teams best players a large sum of money to throw the game. The players ago but it doesn't end well for them. Their careers and reputations are ruined when the public find out about their secret dubbed the "Black Sox Scandal."
7: The Pride of the Yankees ( 1942 )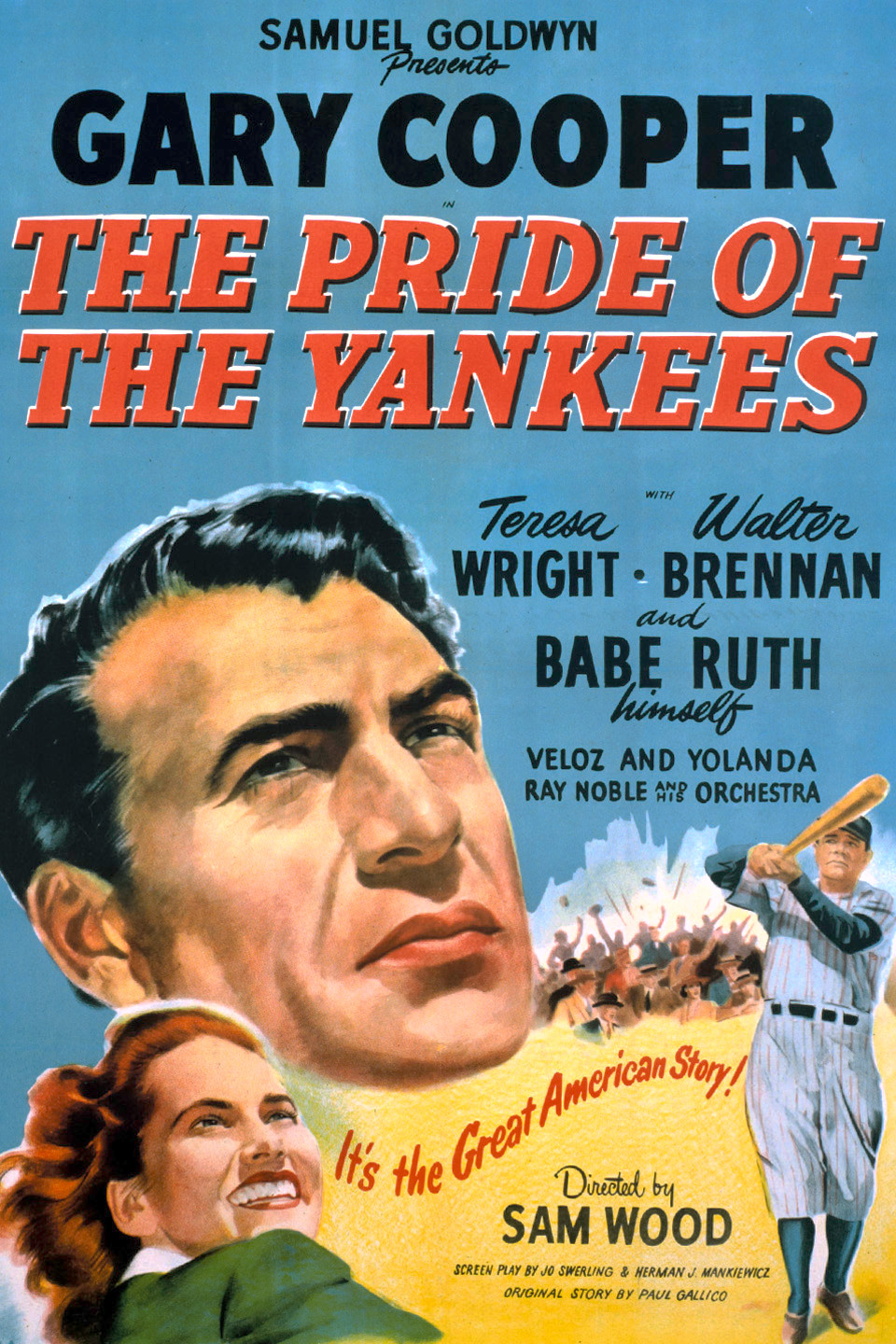 Rating from IMDB : 7.8 / 10
This is a 1942 American film directed by Sam Wood. Yankee teammates Babe Ruth, Bob Meusel, Mark Koenig,  Bill Dickey and Bill Stern play themselves in this classic. It focuses more on the life and tragic death of Lou Gehrig than on the game it's self. It was a difficult time for baseball fans and a time that will live on through movies like this one.
8: The Sandlot ( 1993 )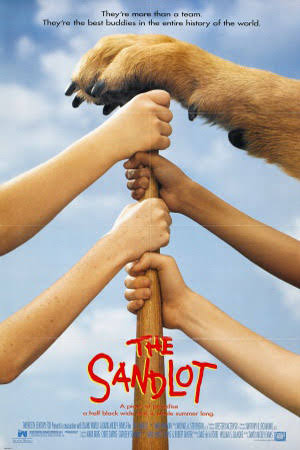 Rating from IMDB : 7.8 / 10
Whether or not you're a fan of the game, you have to have seen this movie. Almost every kid of my generation who saw this movie loved it.
This movie is set in the summer of 1962. The new kid in town is taken under the wing of a baseball, boy wonder and his team. At the sand lot, you can expect adventures with life guards, rival teams and a vicious junk yard dog.
If you want to pass on your love for Baseball to your kids, have them watch this movie. They're sure to love it.
9: Moneyball ( 2011 )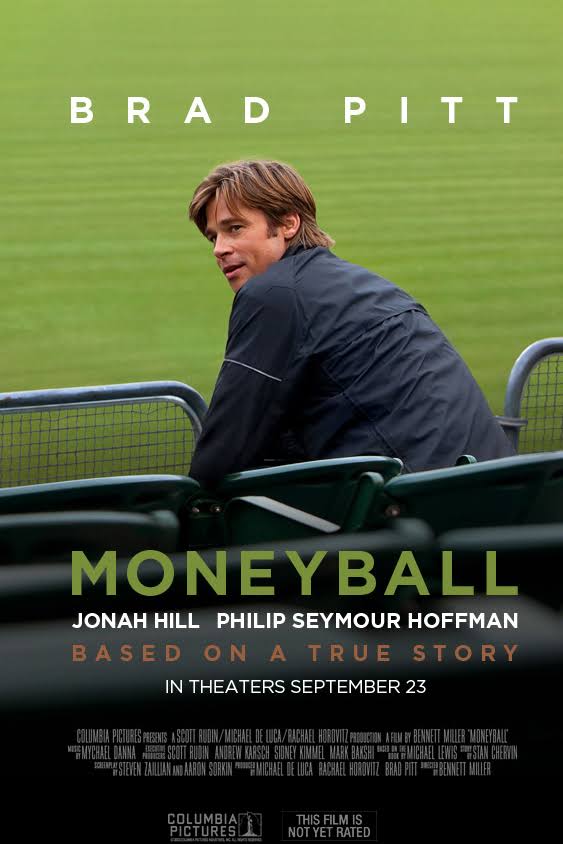 Rating from IMDB : 7.6 / 10
Moneyball is based on a book of the same name by Michael Lewis. In this film, Billy Beane played by Brad Pitt and assistant GM Peter Brand played by Jonah Hill build a team of undervalued talent. They take a new sophisticated approach to scouting players.
If you're a fan of Brad Pit or Jonah Hill (Who isn't?) you're going to want to see this movie.
10: Major League ( 1989 )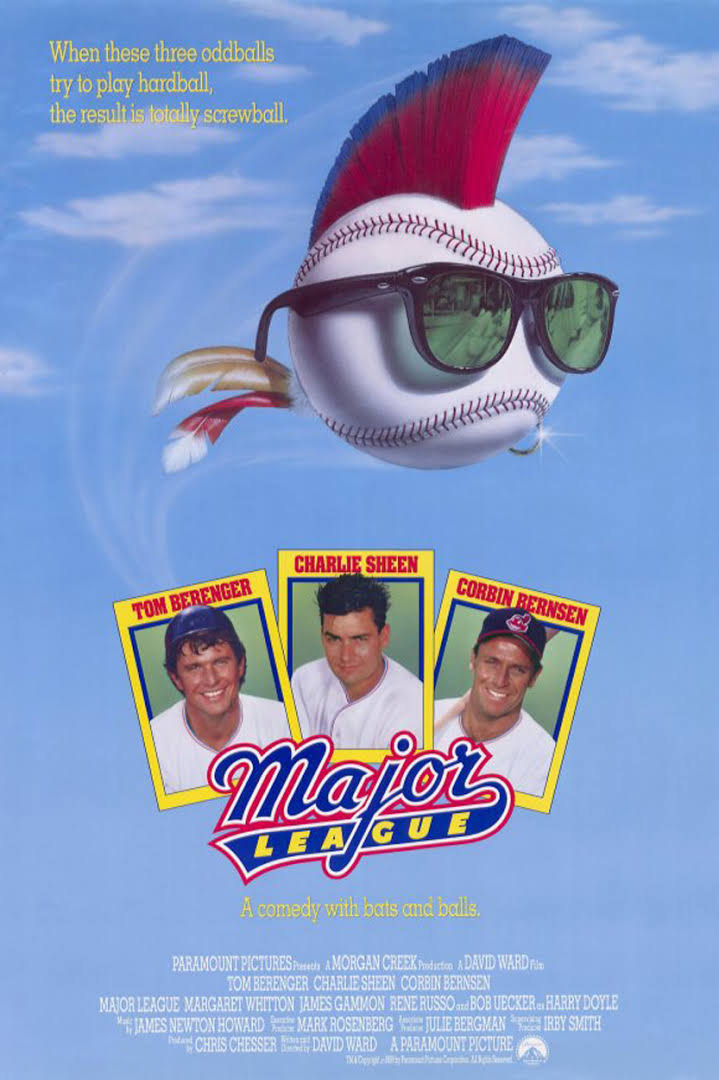 Rating from IMDB : 7.2 / 10
Major League is another quirky baseball comedy. Rachel Phelps (Margaret Whitton) is the owner of the Cleveland Indians. She puts together a less than talented team with the purpose of losing so that she can move the team. When the team finds out her plans, they start winning despite her and despite how ridiculously bad they are at the game. Starring Charlie Sheen and Tom Berenger.
11: Bang the Drum Slowly ( 1973 )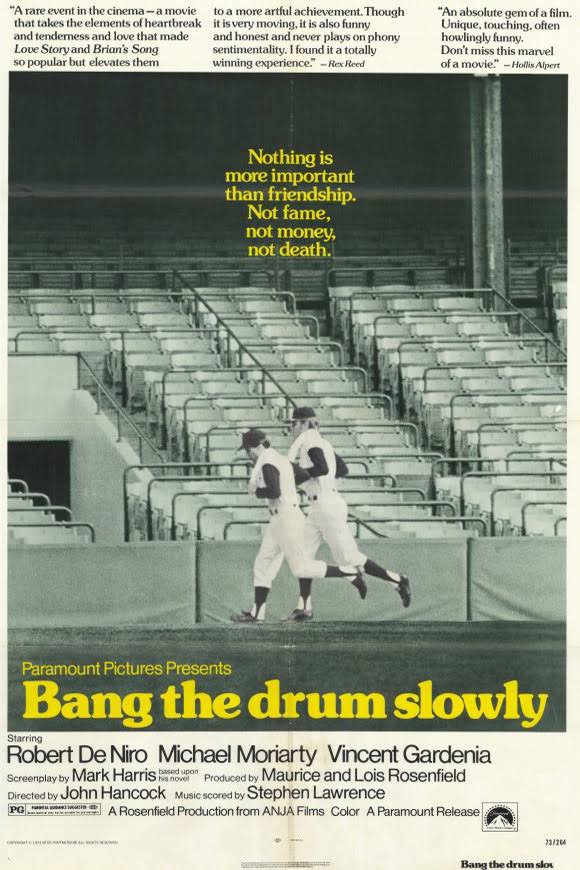 Rating from IMDB : 7 / 10
In this film Michael Moriarty plays a hot shot pitcher, signed to the New York Mammoths, named Henry Wiggen. His team mates are inspired by his own confidence. Bruce Pearson, played by Robert De Niro is the total opposite of Wiggens. He's a catcher that has difficulty connecting with other people. Bruce has a fatal form of cancer and has been hiding it from the team but when Henry finds out, they both become closer than you would expect.
To me, the importance of this movie isn't it's focus on baseball but on the personal struggles of the players.
12: The Rookie ( 2002 )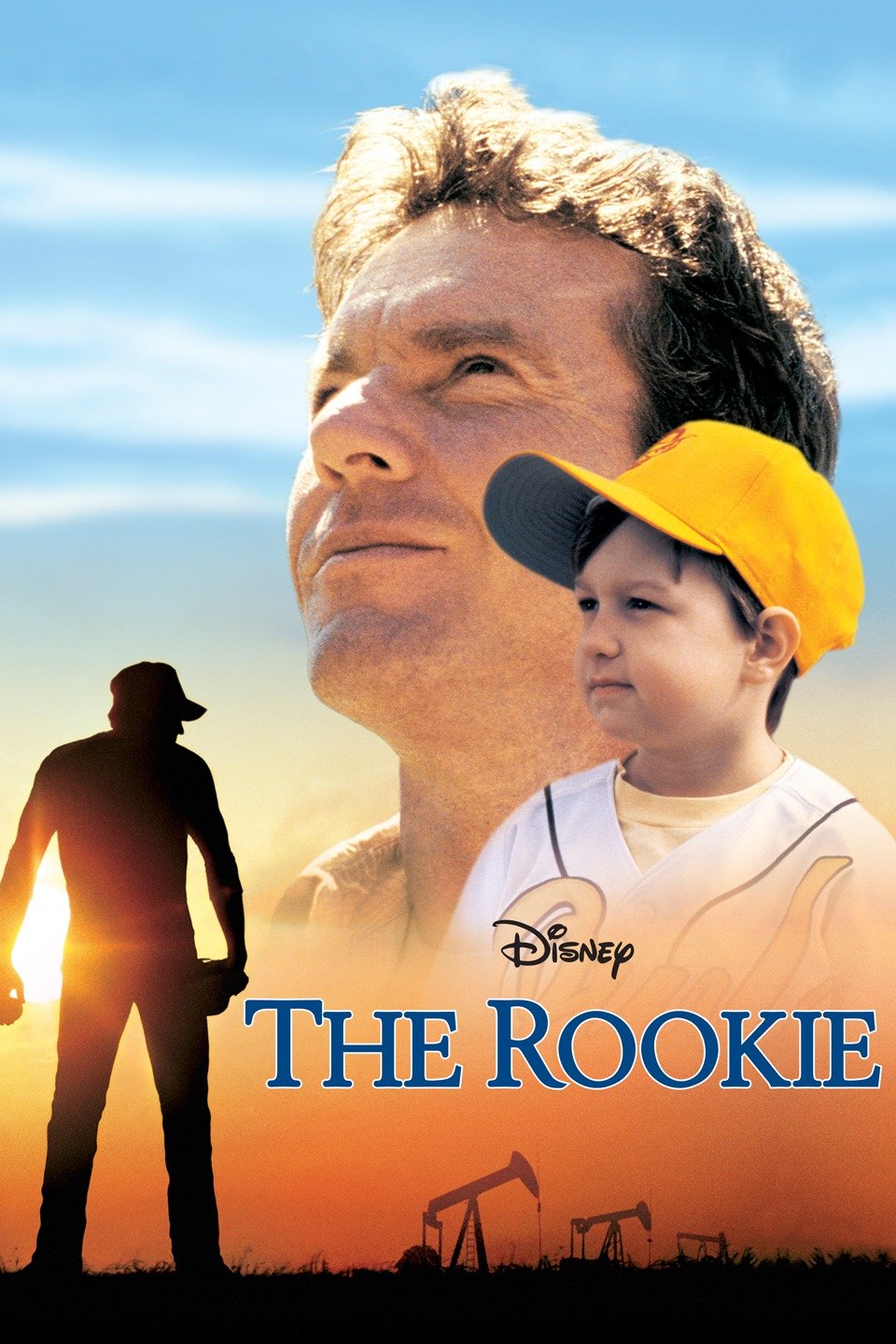 Rating from IMDB : 7 / 10
Disney is good at making movies about triumph and happy endings. The Rookie is no exception.
It's based on a true story. Jim Morris, played by Denis Quaid, suffered a shoulder injury, forcing him into early retirement before he even made it out of the minor leagues. Now, married with children and a career as a high school chemistry teacher and baseball coach in Texas, he makes a deal with his team. If they win the championship, he will try out with a major-league organization.
13: For Love of the Game ( 1999 )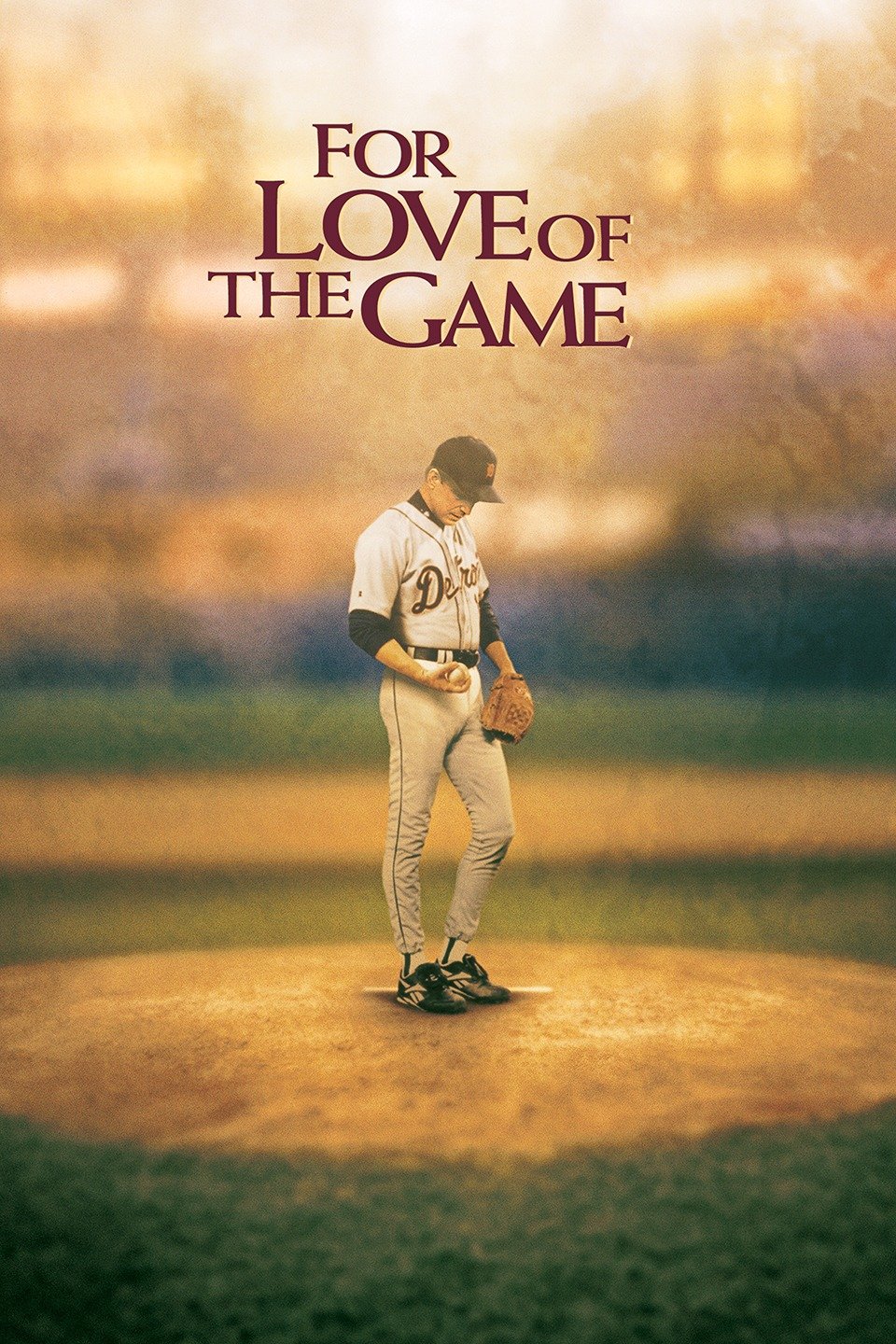 Rating from IMDB : 6.5 / 10
Forty-year-old pitcher, Billy Chapel, played by Kevin Costner is nearing the end of his career. Rather than spending the last days of his career reflecting on it, he flashes back to his relationship with Jane Aubrey, played by Kelly Preston. Jane is a single mom who has been by his side his whole career and is now getting ready to leave him.
14: Angels in the Outfield ( 1994 )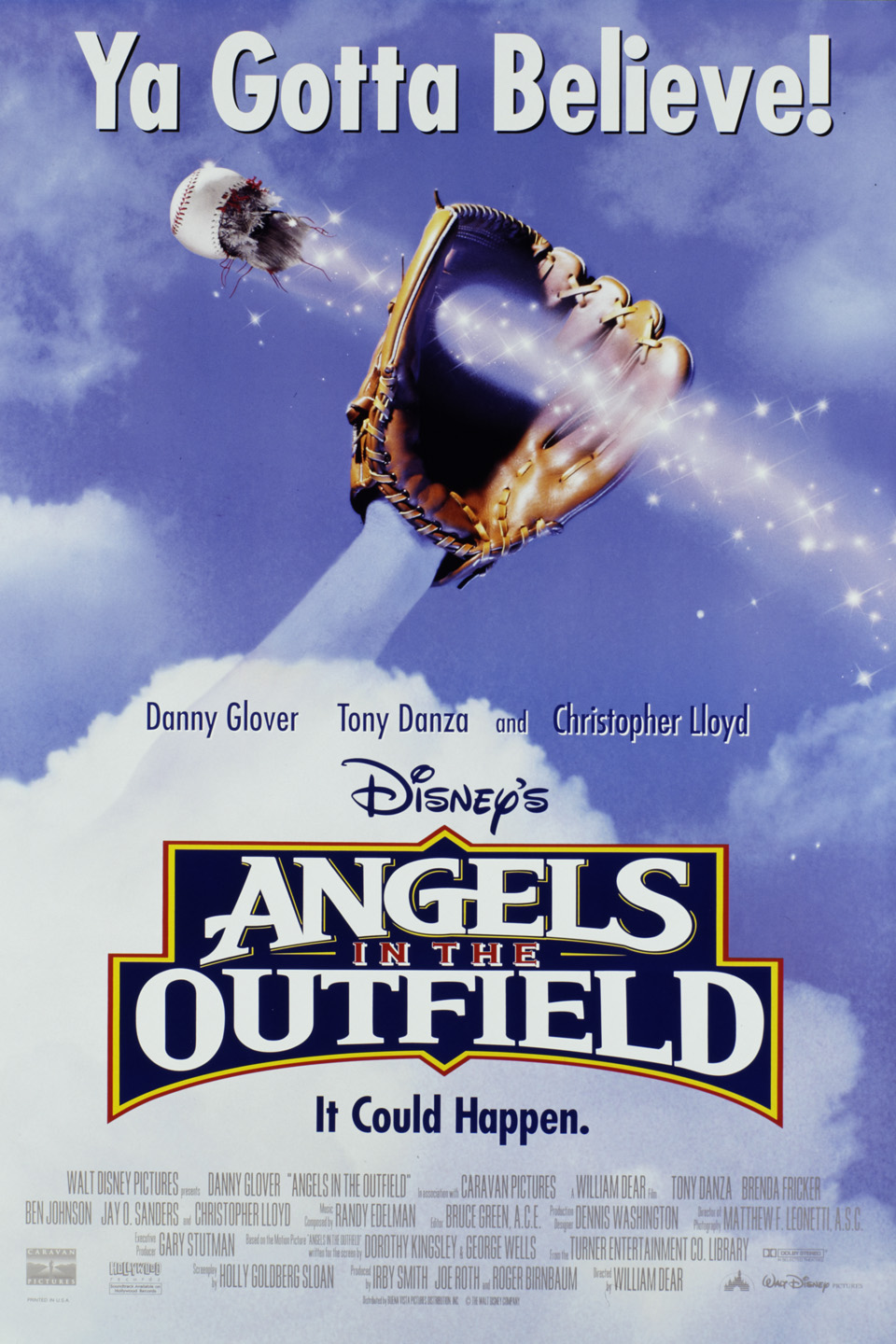 Rating from IMDB : 6 / 10
Angels in the Outfield is a classic Disney movie I must have watch 1,000 times growing up. It's a heart warming story about a foster kid named Roger, played by Joseph Gordon-Levitt, and his faith and prayers to bring his family back together. His father promised to bring his family back together if the Angels make it to the world series. That's where Roger's unwavering belief and prayer come in and the Angels start to win, to the surprise of their coach played by Danny Glover.
15: Fear Strikes Out ( 1957 )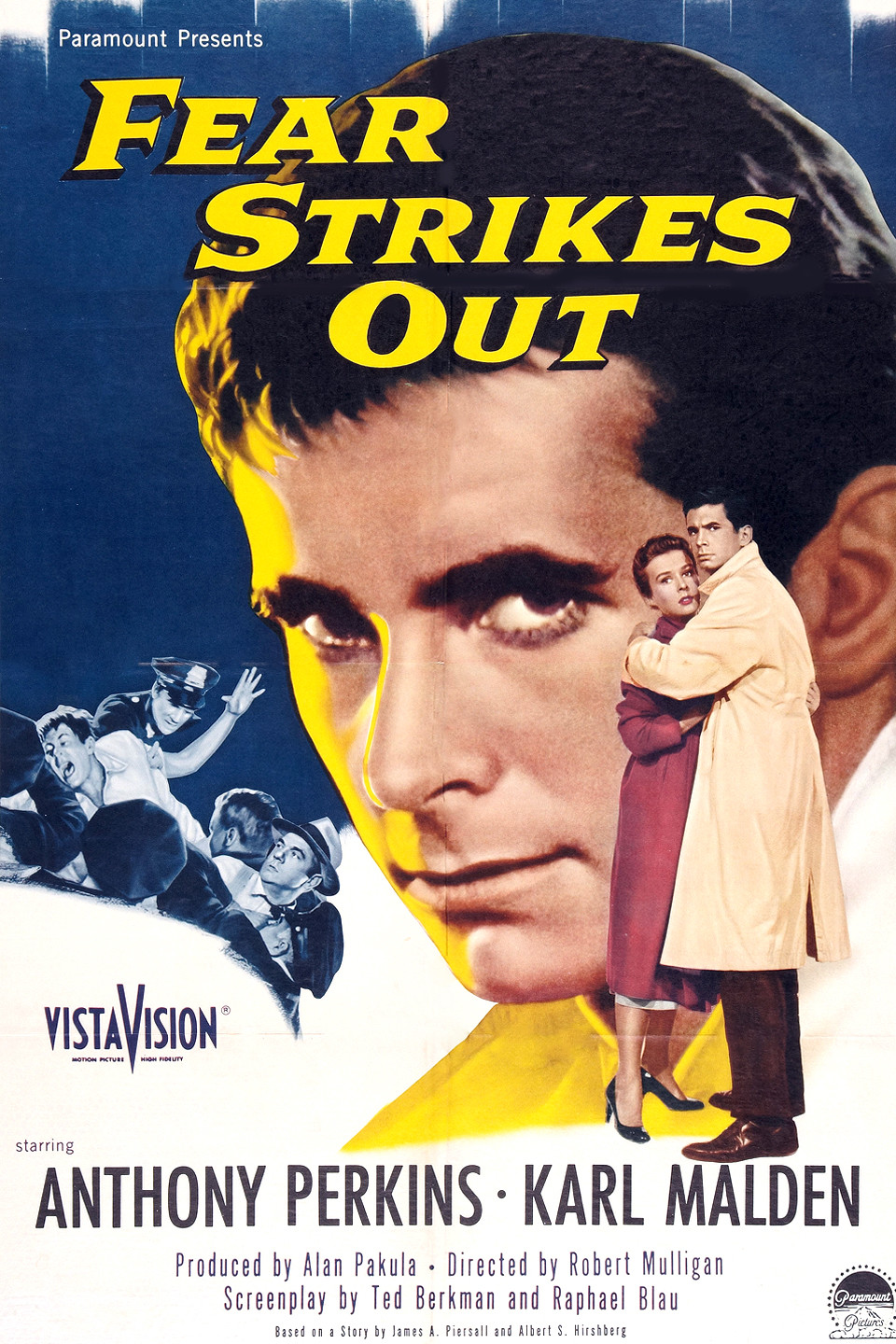 Rating from IMDB : 7 / 10
This is a story about a guy who's main reason for playing baseball is because his father pushed it on him from an early age. This guy is Jimmy Piersall, played by Anthony Perkins and his father played by Karl Malden. Jimmy's dad is trying to live vicariously through his son and when he finally makes it to the major leagues, he has a breakdown. He may or may not ever play baseball again. You'll have to watch this oldie-but-goodie to find out.
16: Fever Pitch ( 2005 )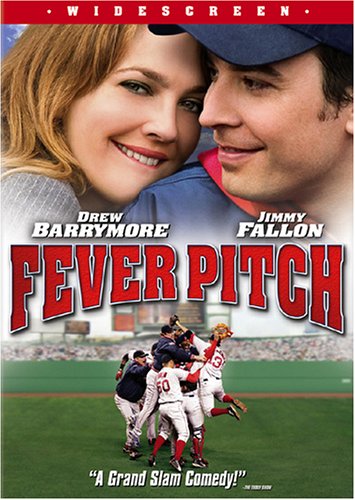 Rating from IMDB : 6.2 / 10
If you're a fan of Jimmy Fallon or Drew Barrymore, you're sure to love this comedy. Jimmy plays a young teacher, called Ben Wrightman, who is a pretty huge fan of the Boston Red Sox. Ben and Drew's character, Lindsey Meeks, fall in love. Just as soon as they fall for each other, baseball season rolls around and Lindsey gets to see how truly obsessed Ben is with the Red Sox. This puts a hefty strain on their relationship and there's not telling where that will lead.
17: Mr. Baseball ( 1992 )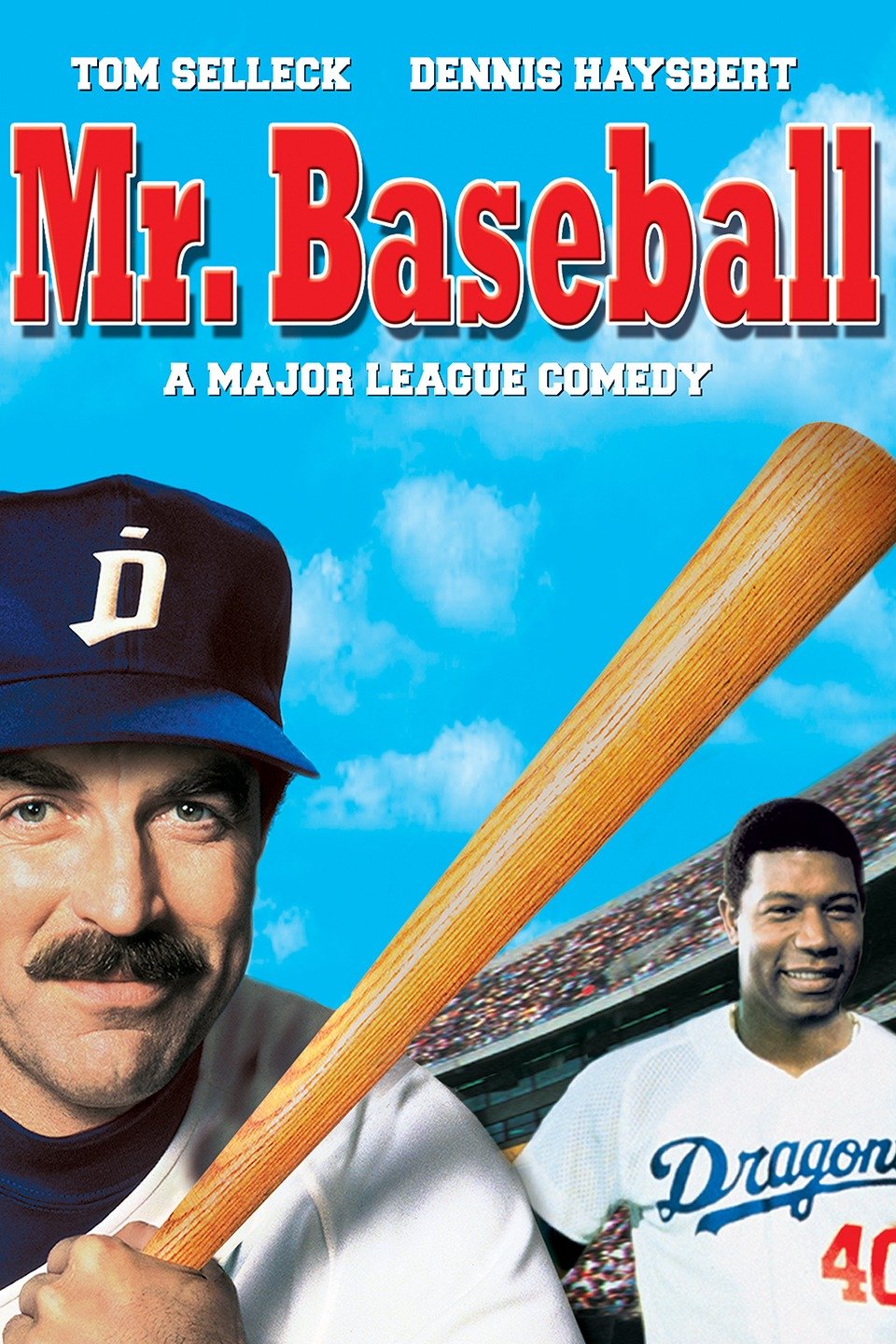 Rating from IMDB : 5.9 / 10
In this film, an American professional baseball player called Jack Elliot (Tom Selleck) gets traded to a Japanese team called the Dragons. Jack is openly opposed to the trade and he makes that very clear to his new teammates. He doesn't make any effort to get on their good sides in the beginning. He begins to put in some real effort eventually but whether or not he can help his team win depends on if you actually want to watch this movie. IMDB gave it a rating of 5.9 so I'm not convinced it's worth watching.
18: Rookie of the Year ( 1993 )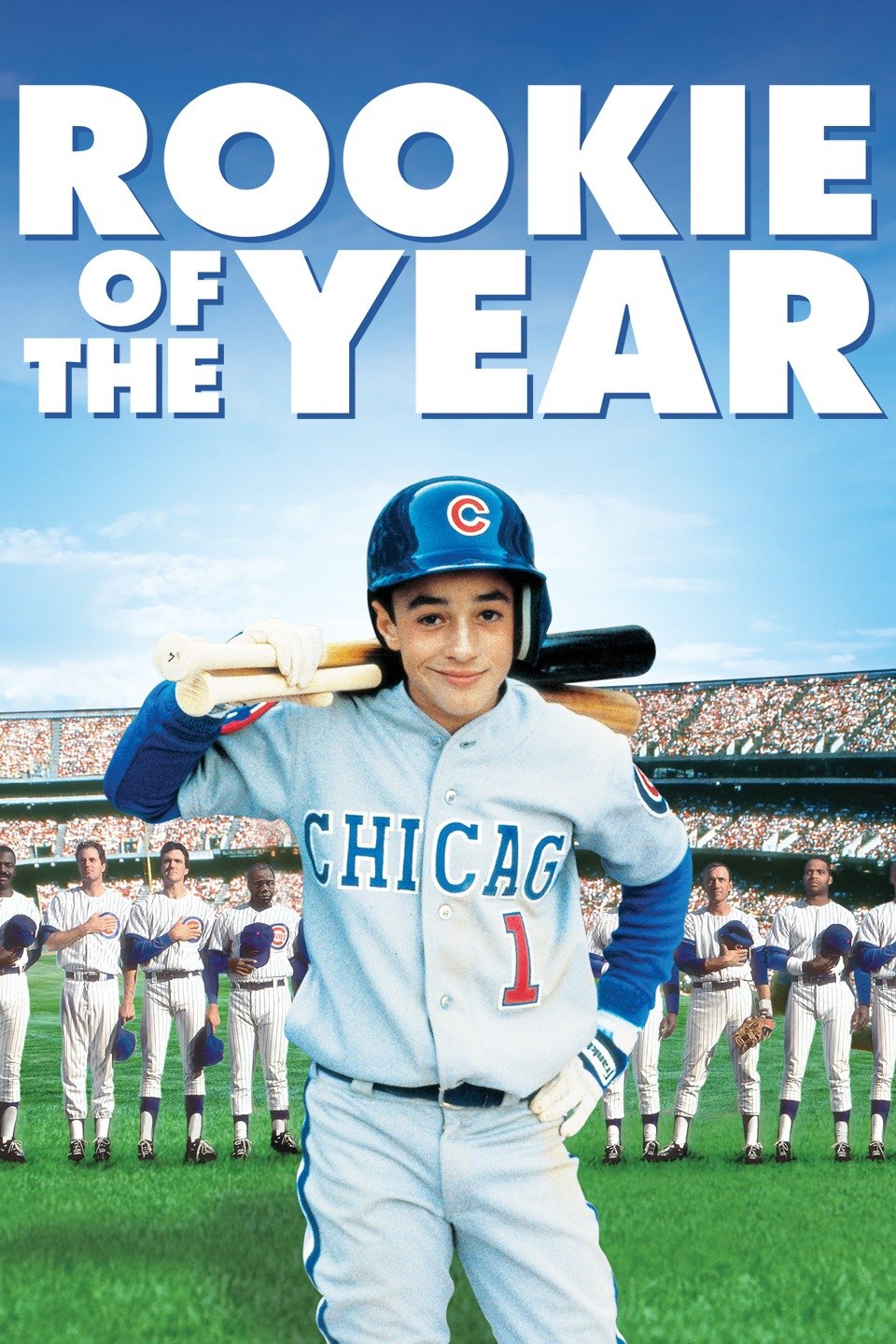 Rating from IMDB : 5.9 / 10
I guess if your a preteen, underdog or outcast you could appreciate this movie. In this movie, 12-year-old Little League player Henry (Thomas Ian Nicholas) gets into a freak accident. Somehow, this accident causes him to be an incredibly accurate pitcher. Because of his new found "power" he gets signed to a contract with the Chicago Cubs. Of course, Henry has a hard time adapting to this so aging fastballer Chet Steadman (Gary Busey) mentors him on how to play in the big leagues. All the while, Henry's mom's boyfriend tries to sell his contract to an opposing team.
This is your average, run of the mill "kid triumph" movie. It's like Harry potter without all the magic and there're baseballs instead of golden snitches. Another well deserves bellow average rating.
19: 42 ( 2013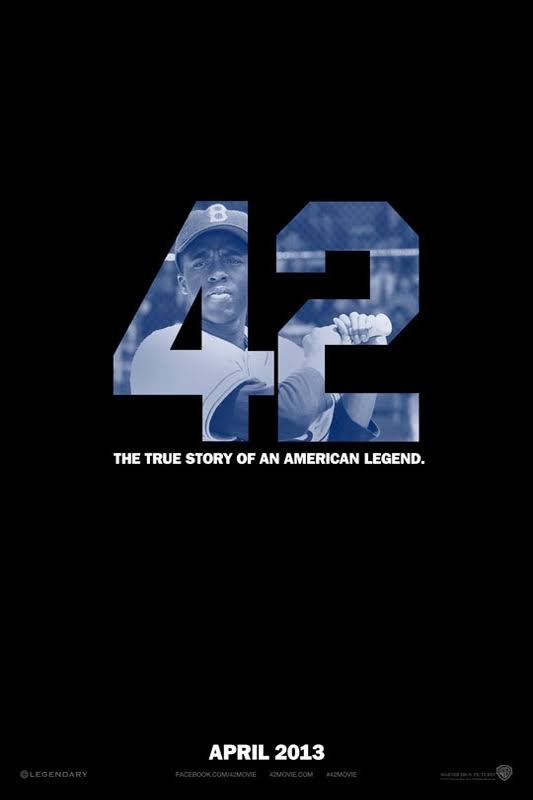 Rating from IMDB : 7.5 / 10
In 1946, Branch Rickey (Harrison Ford), manager of the Brooklyn Dodgers signs Jackie Robinson (Chadwick Boseman) to the team, defying major league baseballs color barrier. This puts both Rickey and Robinson in the direct line of racist remarks from the media, the public and other players. Robinson decides to take the peaceful approach and not fight back. He simply plays the game well and silences the critics without a single hateful word spoken.
20: The Bingo Long Traveling All-Stars & Motor Kings ( 1976 )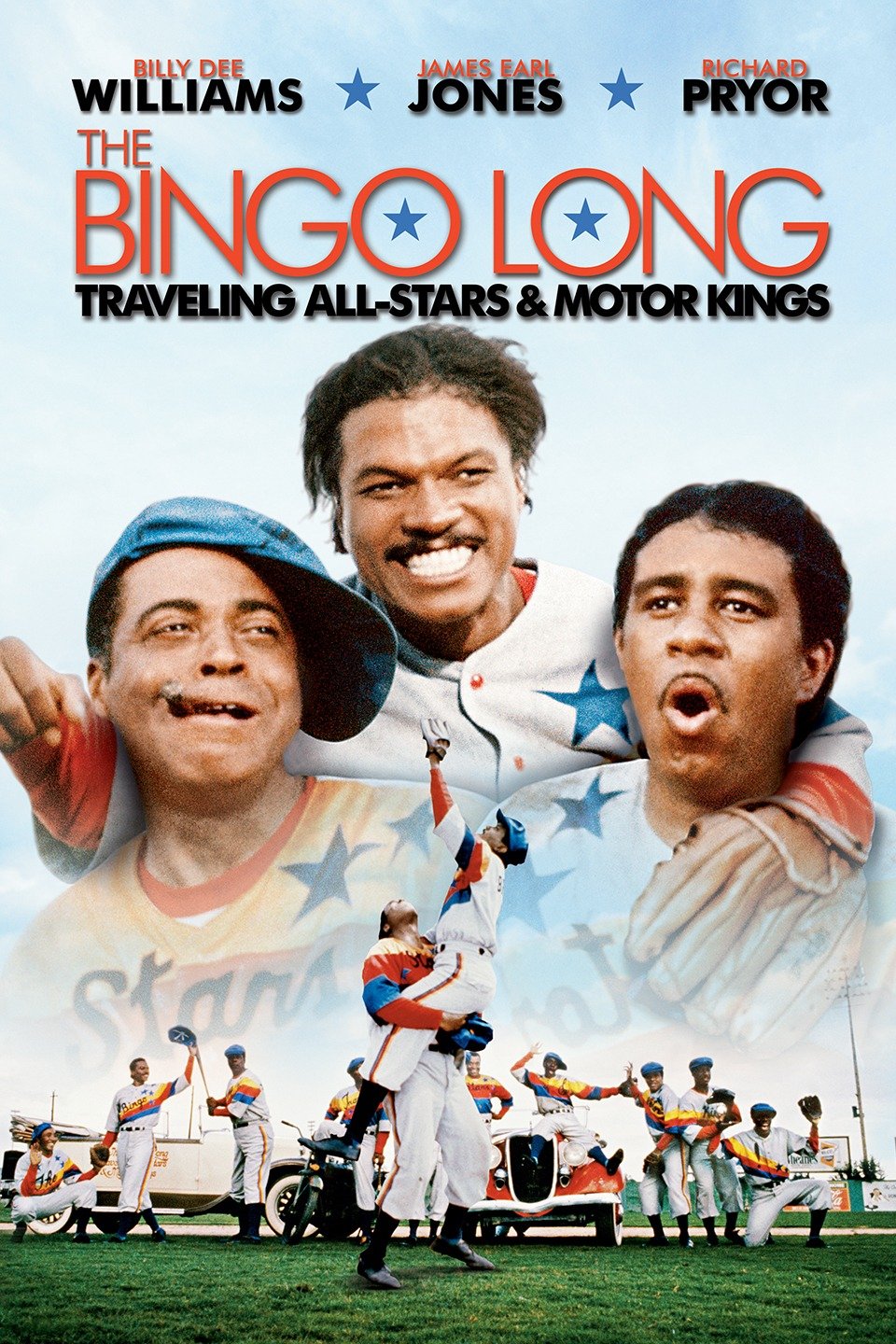 Rating from IMDB : 6.9 / 10
In this film, top baseball pitcher Bingo Long (Billy Dee Williams) is tired of how his Negro League team owner has been treating him so he decides to form his own team. He recruits Leon Carter (James Earl Jones) and Charlie Snow (Richard Pryor). They're boycotted by black team so they mostly just play against white teams. However, in doing that they serve more as entertainment than competitions. In the end they're given the chance to play in the Negro League again.
21: Little Big League ( 1994 )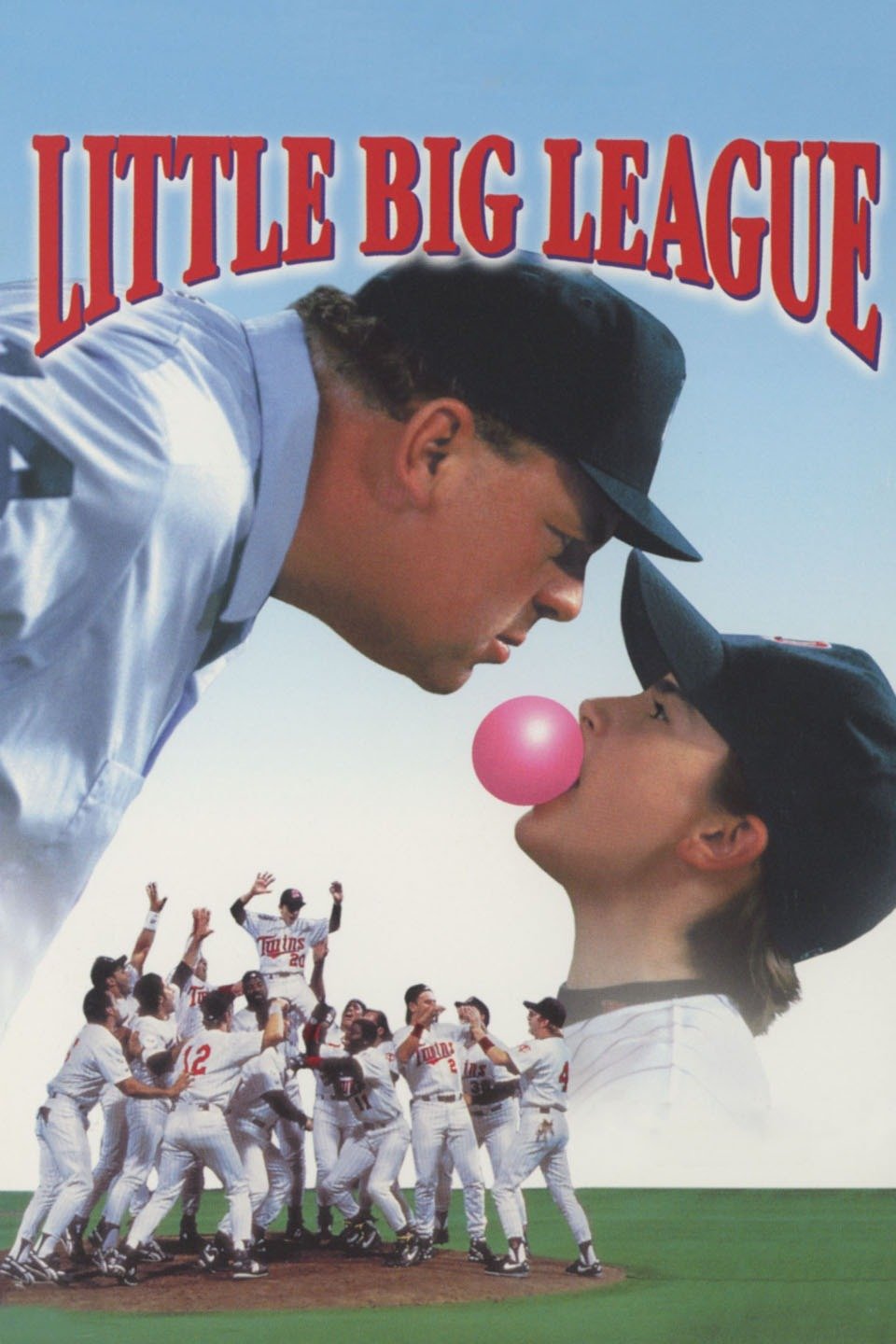 Rating from IMDB : 6 / 10 Here is When his grandfather (Jason Robards) dies, 12-year-old Billy (Luke Edwards) becomes the unsuspecting heir to the Minnesota Twins baseball team.
When his grandfather (Jason Robards) dies, 12-year-old Billy (Luke Edwards) becomes the unsuspecting heir to the Minnesota Twins baseball team. It's a dream come true for Billy because he's a huge fan of the game. But when you're a 12-year-old kid, telling grown men how to play can be intimidating. Apparently, despite the resistance of the players, Billy manages to get through to them.
22: Mr. 3000 ( 2004 )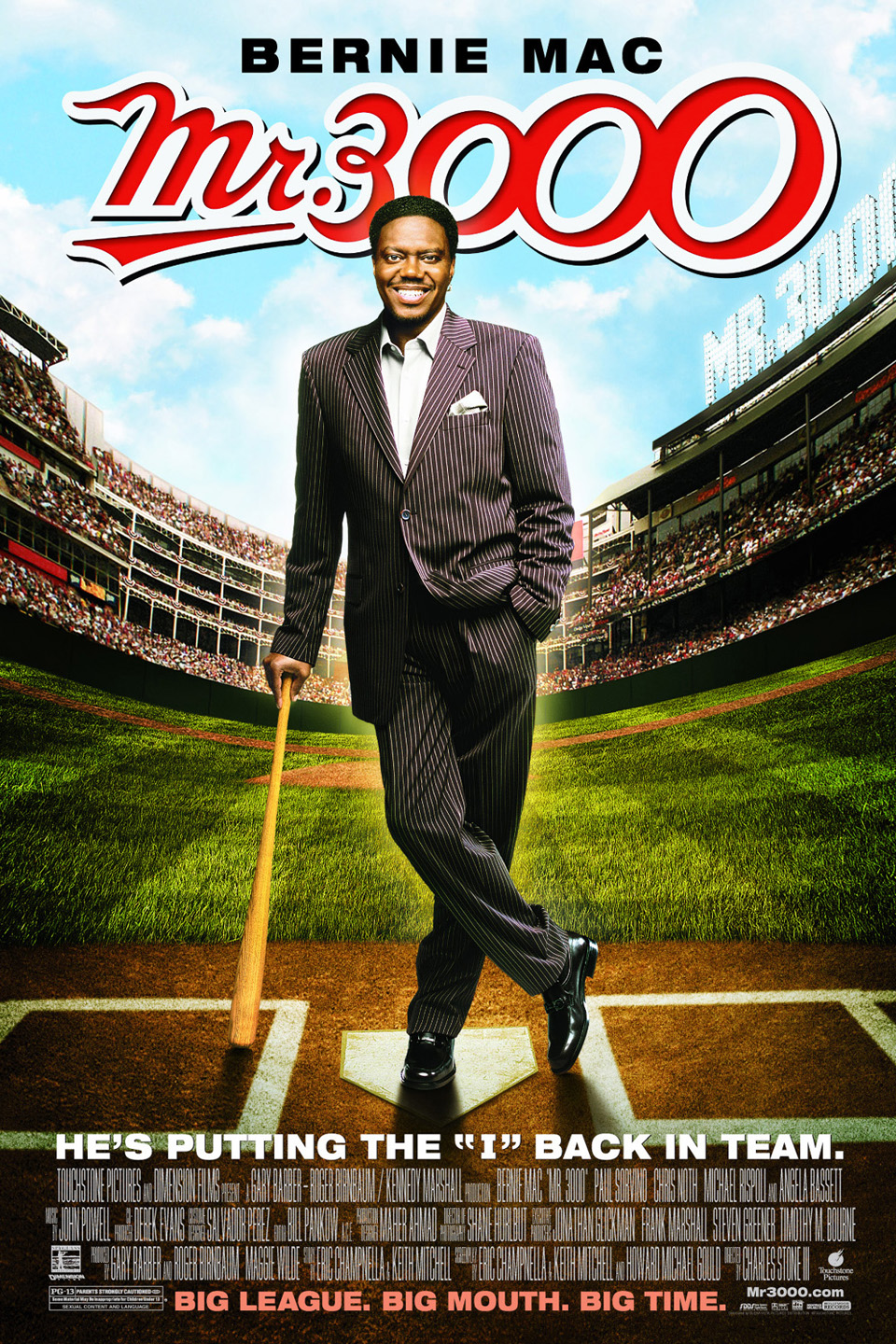 Rating from IMDB : 5.5 / 10
Milwaukee Brewers player Stan Ross (Bernie Mac) decides to retire during a 1995 playoff game after making the 3,000th base hit required to enter the Baseball Hall of Fame. Well, 9 years later Stan finds out that there was a clerical error and 3 of those hits weren't valid. So at the age of 47 he convinces the Brewers to let him play again and achieve those 3 hits. In the process, he falls in love with the game all over again.
23: The Jackie Robinson Story ( 1950 )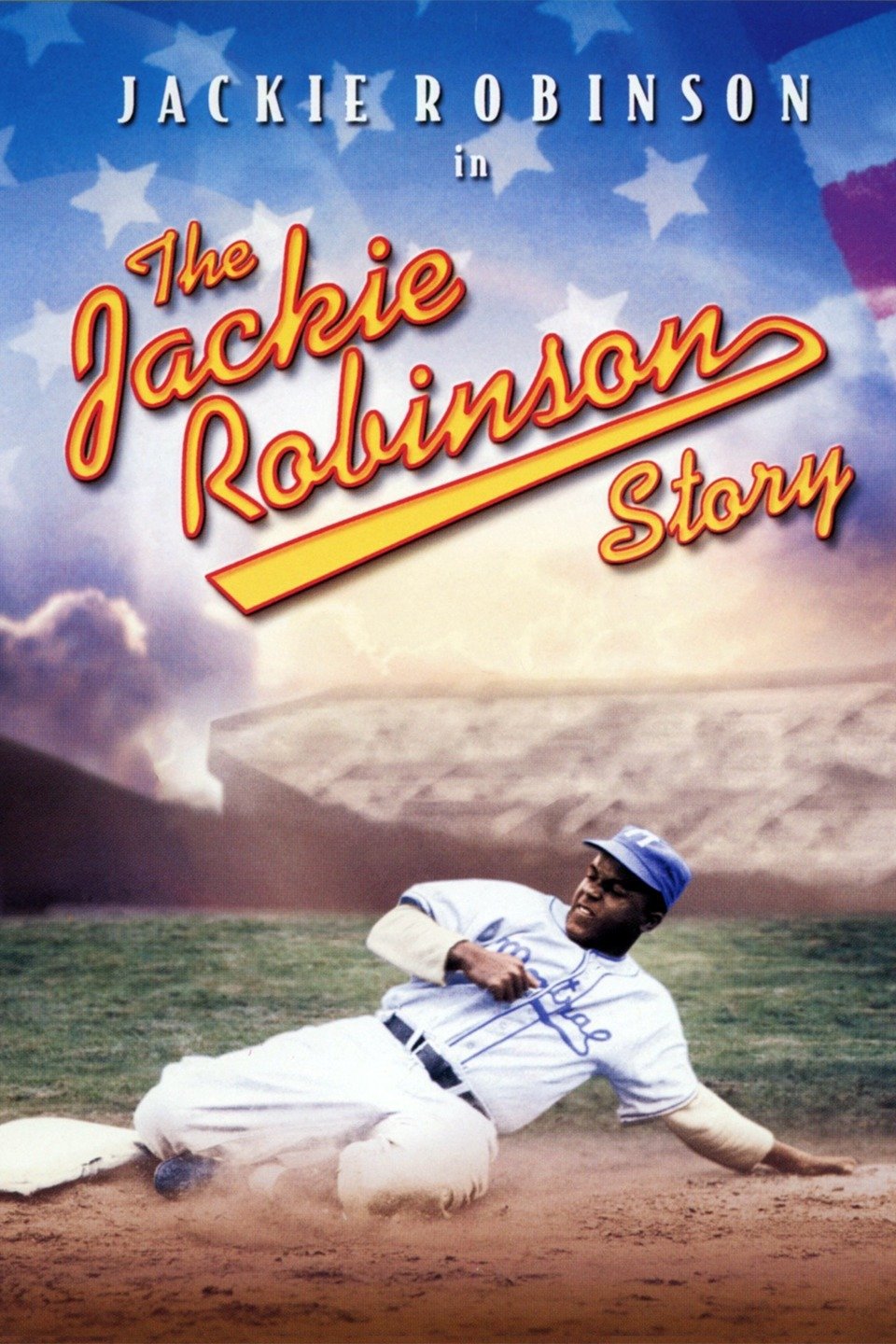 Rating from IMDB : 6.4 / 10
It shouldn't take much to explain this movie. Everybody knows about Jackie Robinson. If you're reading this, you definitely know who he is but for those that don't, here's the run down.
Jackie Robinson (plays himself) has had a successful baseball career in college and as a coach in the military when he is approached by Major League Baseball's Branch Rickey (Minor Watson). Rickey wants him to play in the minor leagues, hoping that he may break the color barrier so that he can play in the majors. The only catch is that he can't defend himself against racial bigotry. With his determination and the support of his wife (Ruby Dee) he can turn the other cheek and win.
24: The Stratton Story ( 1949 )
Rating from IMDB : 7.1 / 10
This is a depressing one. In this film follows the story of  famous pitcher Monty Stratton, played by James Stewart, after he loses a leg in a hunting accident. Obviously, his career is over so he's thrown into a deep depression. Eventually, the ray of sunlight that is his wife Ethel (June Allyson), encourages him to get back in the game. Prosthetics back then weren't great, but somehow with a prosthetic Monty manages to get back to pitching in the minor leagues.
25: The Babe ( 1992 )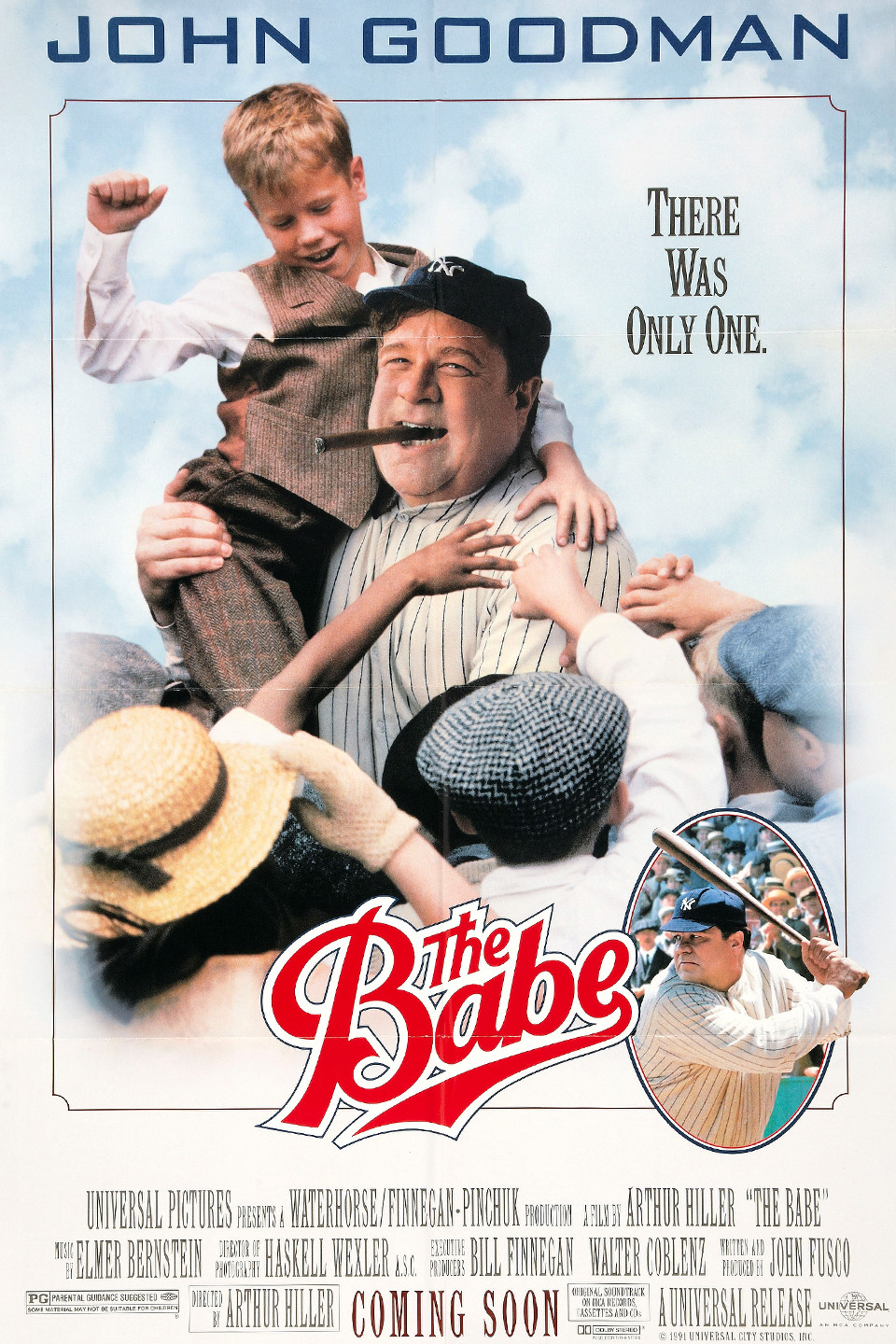 Rating from IMDB : 5.8 / 10
This film is all about the story of Babe Ruth, played by John Goodman. He was a troubled boy sent to an orphanage then became one of the most successful baseball players on record. Babe became a power hitter and pitcher for the Boston Red Sox then he was sold to the New York Yankees, due to a falling out with Red Sox owner Harry Frazee (Peter Donat). George Herman "Babe" Ruth is a baseball idol who will live on in the hearts of baseball fans everywhere. Nobody doesn't know Babe Ruth.
26: Sugar ( 2009 )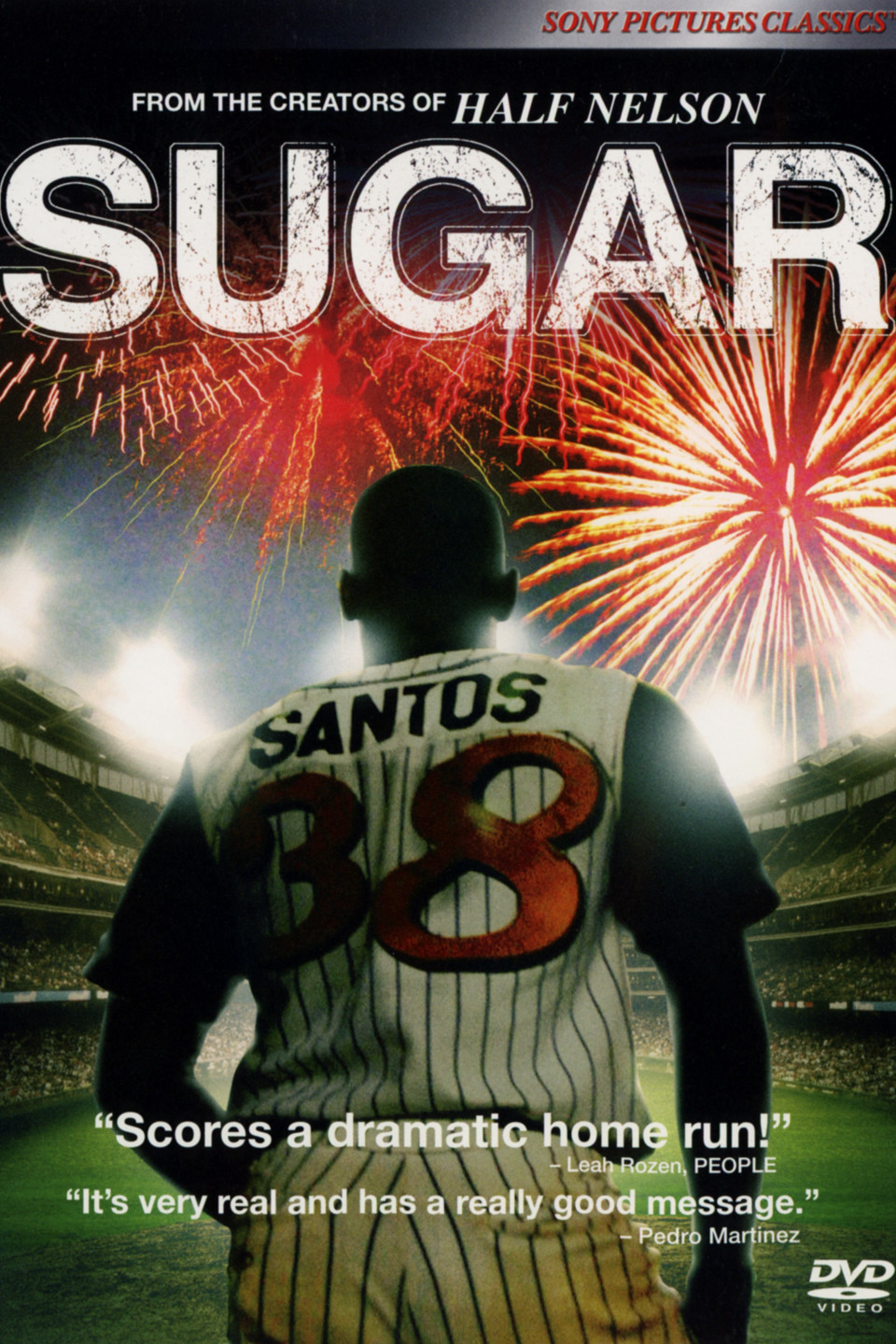 Rating from IMDB : 7.2 / 10
19-year-old Miguel "Sugar" Santos (Algenis Perez Soto) dreams of winning a slot on an American baseball team. He eventually achieves his dream but it's not all it's cracked up to be. He ends up having to deal with culture shock, racism and other discouraging factors.
27: Damn Yankees ( 1958 )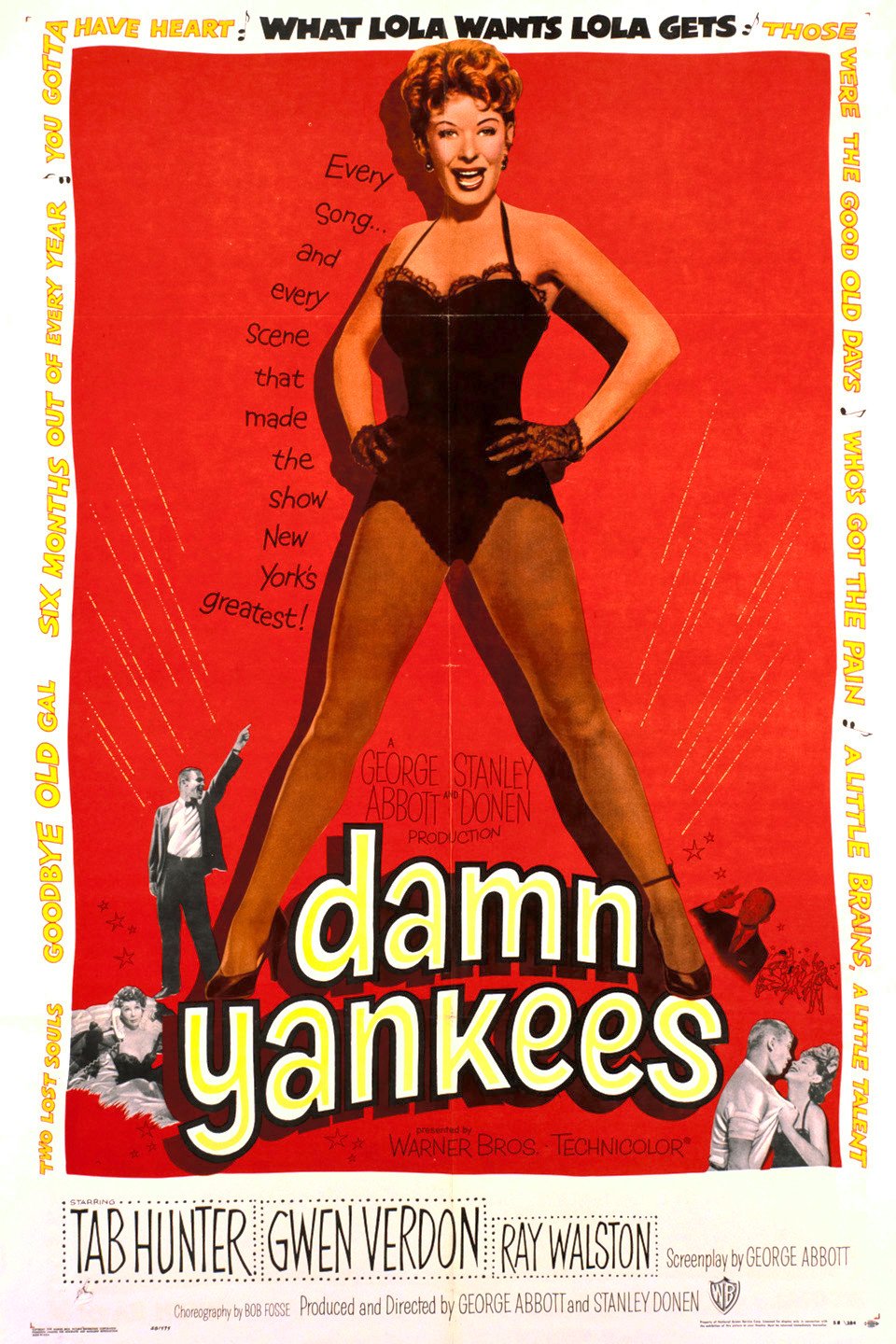 Rating from IMDB : 7.2 / 10
This is another classic baseball movie. Joe Boyd, an aging Washington Senators fan, would give anything, even his soul, for the Senators to beat the Yankees and win the pennant. Applegate (Ray Walston) offers to turn Boyd into Joe Hardy (Tab Hunter), a powerful young baseball player in exchange for his soul. Once he becomes Hardy he leads the Senators on a winning streak but he soon begins to question the deal he made. So Applegate sends temptress Lola (Gwen Verdon) in to set him straight.
28: The Scout ( 1994 )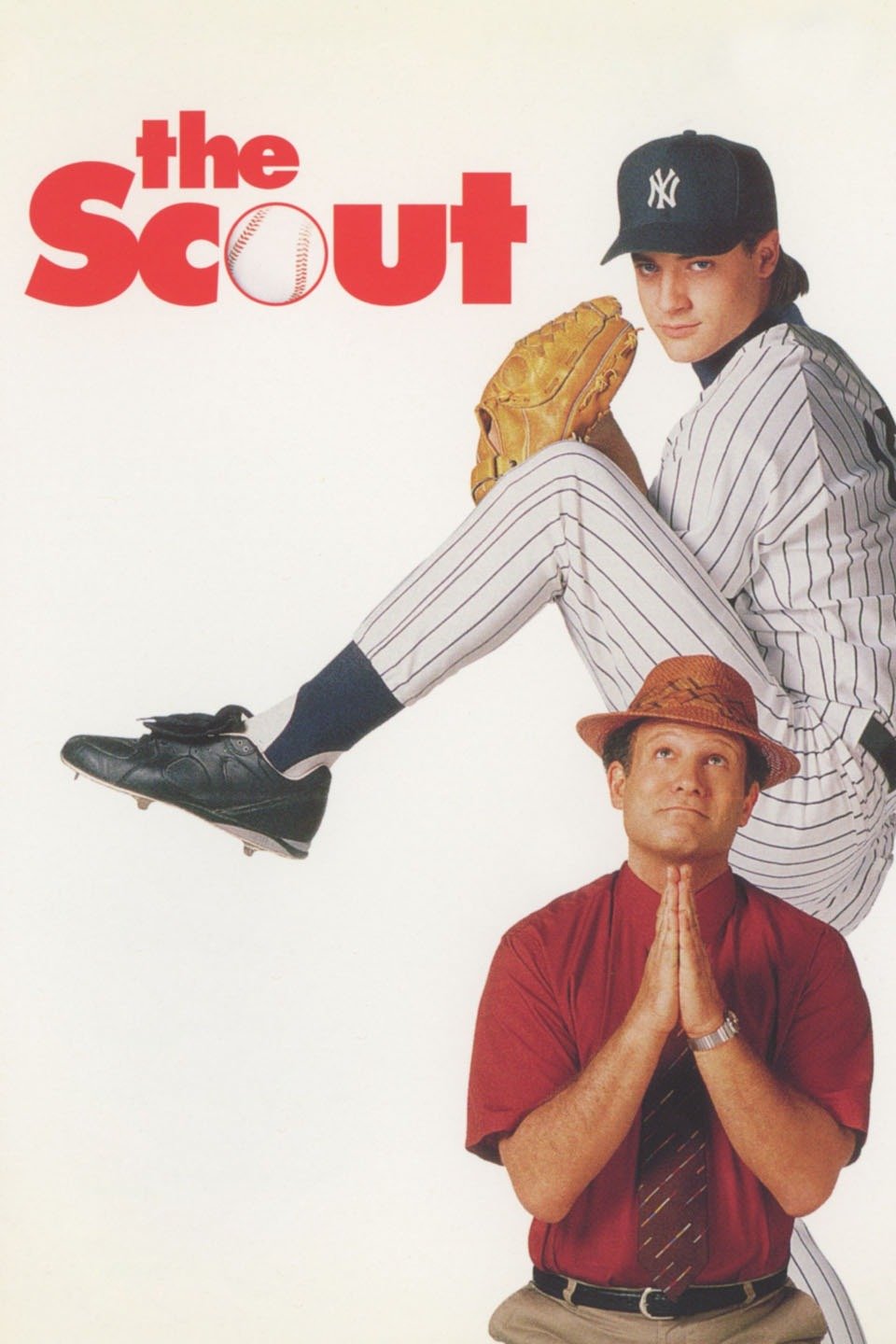 Rating from IMDB : 5.3 / 10 
It's unfortunate that this movie got such a bad rating on IMDB and rotten tomatoes. I'm a fan of Brenden Fraser but this couldn't have been one of his best roles.
Al Percolo (Albert Brooks) is a scout for the New York Yankees. He's sent to Mexico after his latest prospect (Michael Rapaport) has a breakdown on the field. While in Mexico, Al goes to a local baseball game and is impressed by  Steve Nebraska's (Brendan Fraser) fastball and home runs. Al brings Steve back to NY and gets him signed to the Yankees but soon Al notices that Steve is acting strange and he's told that Steve needs to see a psychiatrist in order for him to continue to play.
29: The Life and Times of Hank Greenberg ( 2000 )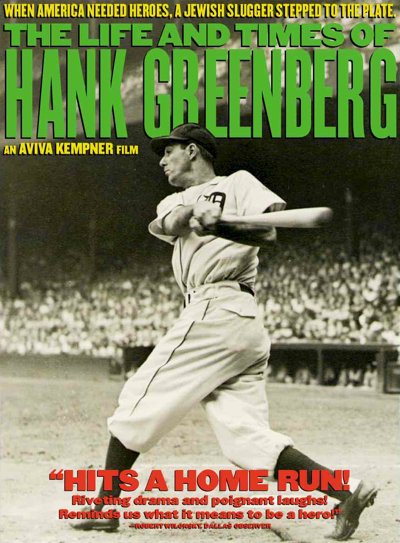 Rating from IMDB : 7.6 / 10
This film is a humorous documentary about an extremely talented baseball player who transcended religious prejudice and became an American icon. Detroit Tiger Hammerin Hank's accomplishments during the Golden Age of Baseball rivaled those of Babe Ruth and Lou Gehrig.
30: Trouble with the Curve ( 2012 )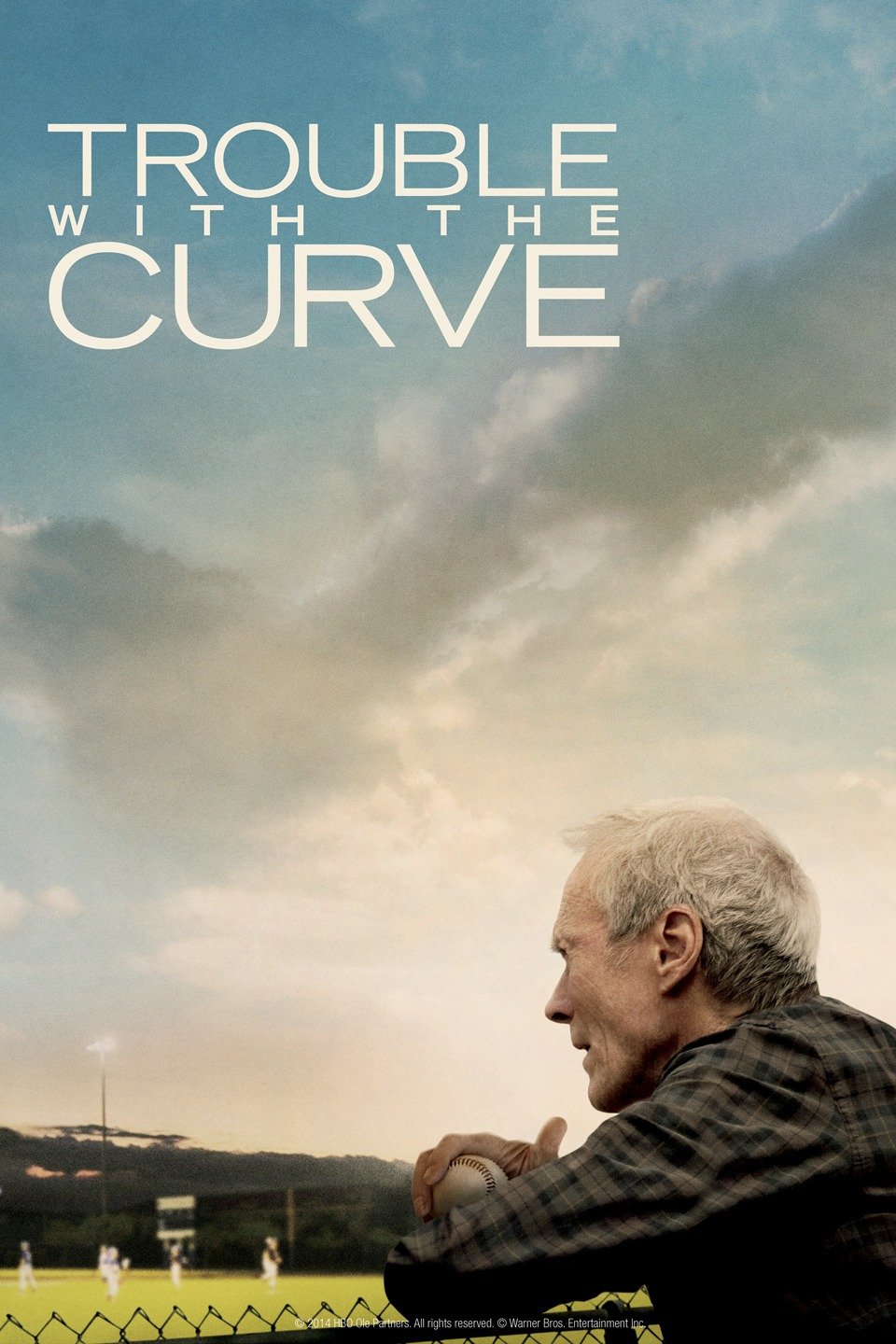 Rating from IMDB : 6.8 / 10
I was a big fan of Clint Eastwood growing up. In this movie, he plays Gus Lobel, one of baseball's best scouts. Now his age is threatening his career but he still refuses to be benched despite his bosses doubts. Gus is forced to accept help from his daughter, Mickey (Amy Adams), who he hasn't spent much time with over the years. In this movie, Gus and Mickey get to know each other better than they have in years past which could bring about a big change in their future.