Back to the list of nfl teams
Arizona Cardinals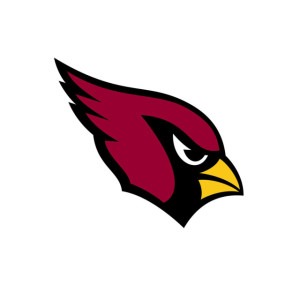 History & Facts
This is the oldest running franchise in the nation – founded in 1898 and still going strong today.
The early days of this franchise goes back to and old neighborhood in the Chicago Irish south side. they were gathered there to play some football and called themselves Morgan athletes club. from there on out they rolled and changed owners until sticking with the cardinals name knows today.
They have won the NFL championship in 1047 and along side this huge achievement they suffered a big blow when their owner died that year never got to see his team win the championship. and the rest is history.
Arizona cardinals Key achivments :
1925 champions, 1947 champions
Conference championships : 2008 NFC
Division championships : 1947 NFL West, 1948 NFL West, 1974 NFC East, 1975 NFC East 2008, 2009 NFC west
Playoff Appearances : 8 – 1947, 1948, 1974, 1975, 1982, 1998, 2008 , 2009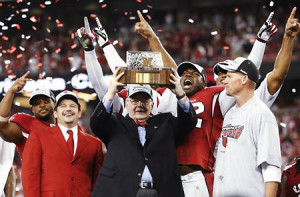 For more detailed info visit the cardinals site at : http://www.azcardinals.com