Back to the list of nfl teams
New England Patriots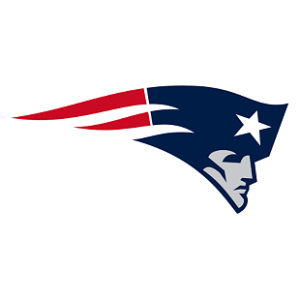 History & Facts
OK this team holds so many records its hard to keep track of them all. so lets just name a few.
they have seven super bowl appearances ranking number third after the Pittsburgh Steele'rs 8 appearances and the Dallas cowboys. but they do have the most appearances in the last 25 years.they set a record for most wins in a decade in the 2001 – 2009 era with a 126 wins.
they are the second team in the history of the NFL to win 3 super bowls from 4 appearances . and last but not least. Tom Brady and bill belichick hold the record for wining streak with a 21 wins streak  from 2003 to 2004 season. we can go on and on about this team but lets leave it with that.
New England patriots Key achievements :
NFL championships : 2001, 2003, 2004
super bowl championships : 2001, 2003, 2004
Conference championships : AFC  1985, 1996, 2001, 2003, 2004, 2007, 2011
Division championships : 14 –  AFL East 1963  AFC East 1978, 1986, 1996, 1997, 2001, 2003, 2004 , 2005 , 2006 , 2007 , 2009 , 2010 , 2011
Playoff Appearances : 19 – AFL 1963, NFL 1976 , 1978 , 1982 , 1985 , 1986 ,1994 , 1996 , 1997 , 1998 , 2001 , 2003 ,  2004 , 2005 , 2006 , 2007 , 2009 , 2010 , 2011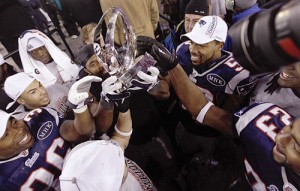 For more info on the New England patriots visit : http://www.patriots.com/