We all know the national football league is the richest league in the world. with nfl salaries that most people only dream about in a life time some players make in a single season.lets get it to who making what. and who's not.
first lets understand how the whole nfl salaries mechanism works. players cant just get what they want and the league cant do what it want ever. so lets brake it down to lame terms.
the NFL uses a salary cap rule to help protect less fortunate teams and giving them a chance to sign big names hence making the game more fair and more interesting if you ask me. in short. a salary cap means that team a who has a budget of some billion dollars cant go and just buy the best players in the league and pay them a huge salary just so other teams cant use them.in some years this rule was a per player rule. and in other years it was a team rule. the salary cap rule was first formed in 1994 and was "only" 34 Million dollars. today is stands at 120 million. ( we all remember Michael Vick amazing contract of 80 million dollars. )
after understanding how the whole salarie thing works we can dive right in to the nfl salaries report.
Dwight freeney :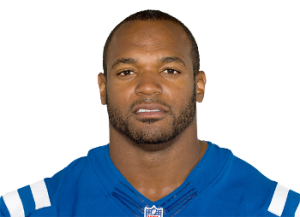 Dwight is a defensive end for the Indianapolis colts. his 2012 salary is 19 million dollars and part of his 2007 deal of 72 million dollars contract. he gets 14 million base salary and bonuses according to performance.
Elvis dumervil :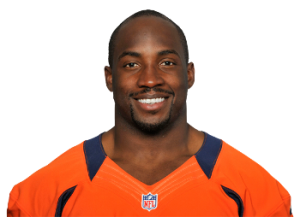 he is a defensive end for the Denver broncos and gets 18.9 million dollars for his pass rushing abilities. he signed a 61 million dollars contract with a 43 million guaranteed.
Peyton manning :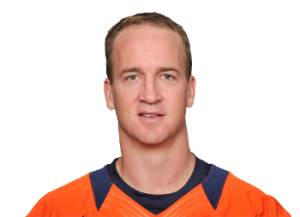 this old horse still has one of the highest paying checks in the league with an 18 million dollar salary and a five years contract worth 96 million dollars. manning plays for the Denver broncos as the quarterback.
Sam Bradford :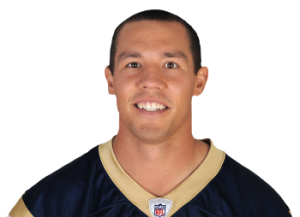 we all remember this amazing rookie quarterback of the st. Louis rams. his salary is 15.6 million dollars and he has a six years contract with the rams worth 78 million . he was the last rookie to be able to get such high paying contract before the new rookie wage rule was formed.
Philip rivers :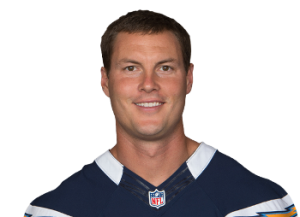 one of the most reliable quarterbacks in the league with a passer rating of over 100 until last year. he gets 15.3 million dollars for his arm and he still has four years left with the chargers.
jered Allen :
the most feared defensive end in the league for the Minnesota vikings. this guy salary is a 15.2 million dollars this guy never misses a game. he is mister durable.
Tamba Hali :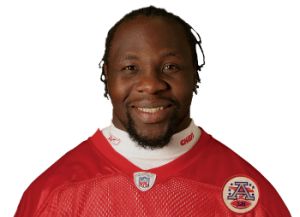 this defensive end of the Kansas city chiefs make 14.5 million dollars and he was picked in the first round back in 2006. starting in 95 of 96 games in his career he his surly worth the money. he signed a 57.5 million deal in 2011 for five years.
Michael Vick :
quarterback for the philadelphia eagles. his 2012 salary is 13.9 million dollars and he made his team pay a whooping 80 million dollars contract for five years with a 32 million guaranteed.
Trent Williams :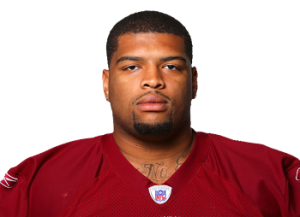 offensive tackle. plays for the Washington redskins. has a 13.4 million dollars salary with a 60 million contract for six years. but this guy is giving problems to his team with a suspension last year due to flunking a drug test and now fighting to recover from a bruised foot.
Larry Fitzgerald :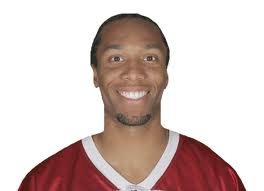 his team now how much hes worth and they gave him a 128.5 million dollars contract for eight years. he makes 13.25 million in 2012 . this is probably the most exciting wide receiver in the league and he plays for the Arizona cardinals.
topping this list of NFL salaries is no other the drew Bree's :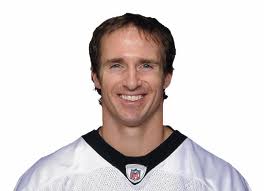 with a record setting contract of 100 million dollars for five years! brees is the first player in NFL history to make 20 million dollars a season. and another record of getting 60.5 million guaranteed.
now you would thinks to find big names on this nfl salaries list like Brady. manning. romo. but that's part of the who's not list.
Tom Brady :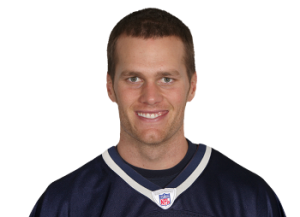 maybe the biggest superstar to ever come out of the football field gets 10 million dollars this year.
Aaron Rodgers :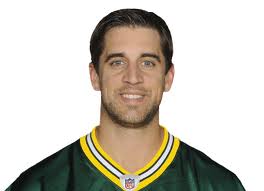 the super bowl champion of 2010 is not so tough when it comes to contracts. he has a seven years deal with 64.9 million dollars. that's not a lot for a super bowl champion. our guess is that he will get a new contract within the end of this year.
Eli manning :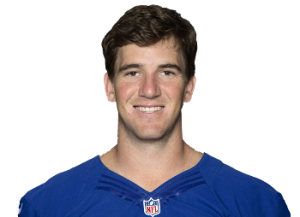 although signing a great 97.5 million dollars contract for six years. you would think that the reigning super bowl champion could do better.
after the 2012 refs strike in the NFL they got a sweet deal receiving 200K salary each year.
this was the nfl salaries report of who's getting what. and who's not.
post your comments below if you feel we left someone out.