Troy Polamalu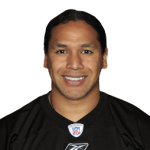 Troy polamalu is a strong safety for the Pittsburgh steelers and besides having a great set of hair he is also an elite football player.born in 1981 and eventually played college football for the university of southern California and won many awards. he was drafted in the first round of the 2003 draft by the Pittsburgh steelers and was a key element in their two Superbowl wins.
Troy polamalu went to Douglas high school in Oregon and was named to the 1998 super prep all northwest team despite the fact he only played 4 games in his senior year due to a lot of injuries. Troy polamalu showed his talent for an early age and won many awards and titles. in college after receiving a scholarship from southern California university and got to play with USC.his first year he spent most of the time on the bench and was just a back up and played both positions as a safety.he still made great plays when he got the chance adding two sacks two forced fumbles and one blocked punt in the following year he became a full time starter in the strong safety position. in all three years of Troy polamalu college career he made a great impression leading to his draft pick by the Pittsburgh steelers and a great pro football career.troy polamalu is of Samoan decent he has two sons and married to wife Theodora. his sons names are paisios and Ephraim they were named after well known Greek orthodox christian saints.during the off-seasons troy polamalu enjoys surfing tending his garden with flowers and playing the piano.he is actually a really soft spoken family man.Troy polamalu is well known throughout the world as a popular football player and will probably stay that way for a long time.
 interesting facts about Troy polamalu:
1 : Besides football Troy polamalu also played baseball and basket ball and got a lot of awards at those fields as well.
2 : Troy polamalu was actually the second choice of the Pittsburgh steelers at the 2003 draft,they planned on signing Dexter Johnson and even had a verbal agreement with him but he backed down at the last minute to sign with the Arizona cardinals so the steelers went with their second choice and signed troy.
3 : Troy polamalu is the only safety ever to be drafted in the first round by the Pittsburgh steelers.
4: on 2007 the steelers gave Troy polamalu their biggest contract in team history at 30$ million dollars that made him one of the highest paid defensive backs in the league.
5 : polomalu have a bachelors degree in history that he completed during the NFL lockout of 2011
Troy polamalu is one of the most enjoyable players to watch and he always gives games a new dimension and excitement.you can never guess what he will do next on the field and he usually makes something fantastic.he fits really well in his team. i suggest we will see him play for a long time to come and every year will be just as good as the one before.
here is a clip with some of Troy polamalu greatest moments :