The awesome Dan Marino shoes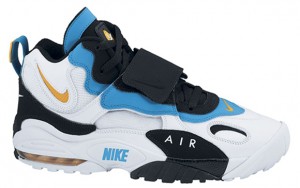 Dan marino was inducted on to the hall of fame in 2005. as one of the most talented players that ever played the game
nike is now selling a brand dan marino shoes that he wore during his time as a miami dolphins quarterback.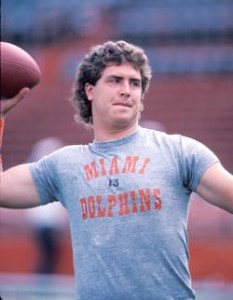 Dan marino was the last quarterback from the famous class of 1983.he held or still holding almost every record for passing the ball.during his time with the dolphins he toke his team ten times to the playoffs but fail to win a super bowl.as a young guy before becoming famous Dan marino wore different shoes and he played for the university of pittsburgh. he is the oldest child of parents Daniel and veronica.Dan was drafted in the fourth round of the 1979 amateur draft by the Kansas city royals but decided he wants to go to college instead.in college marino was one of the promising young quarterbacks in the nation but rumors of drug abuse and several knee surgeries due to injury held him back only to be picked at the fourth round of the 1983 draft.he was drafted by the Los angels express but didn't singed with them for he wanted to play in Miami dolphins. while setting many records with the team and becoming a national football league legend Dan marino shoes was born.
Also called "NIKE AIR SPEED TURF MAX" but the more familiar name of Dan marino shoes these shoes are another model of the retros run.this is a signature sneaker of Dan marino. it comes in different colors but the Miami dolphins colors are the Dan marino shoes.
the shoe is build from nubuck with a 3M reflective upper.it has green accents in the upper or it comes in different colors as well.
About the NIKE air max speed turf : 
it has a mid foot strap with max air unit. it gives a high-top stability and provides amazing impact protection. the main benefits of the NIKE air max speed turf (Dan marino shoes)  is a leather upper with a strap on the mid foot for maximum lock down fit. maximum impact protection in the heel in the form of a top line max air unit. the sole is made of rubber with shapes of waffle to give great durability and traction.the max air new technology is designed to give a maximum impact protection. it is manly protection against repetitive landings. this shoe has a brilliant design and should be a hit especially with the retro designs like the Dan marino shoes.
if you want to feel like dan marino and go back to time of super bowl champions. maybe you should get the dan marino shoes.
availble in these stores : NIKE SHOP
For more articels about great football players such as : Ben Roethlisberger