This is a post about Micheal Vick – one of the greatest American football players of recent times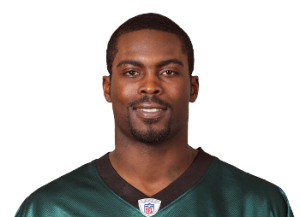 Micheal Vick is one of the most gifted American football players to ever walk on the football field.his Carrier is full of drama and excitement and he is not your ordinary player.from getting arrested and serving two years in prison to breaking NFL records and getting a 100 million dollars deals  this player is surly a one for the books.
He was born on 1980 and eventually became one of the most talented quarterbacks and American football players the NFL has ever had. Micheal Vick is an interesting person and even more interesting as a football player. he brought a new way to the game that was unfamiliar and the whole league was forced to adopt to his new style of game. in college Vick played for Virginia tech and never won the Heisman trophy. seems strange for such a gifted player. Atlanta falcons picked him as the first overall pick in the 2001 draft making him the first African American player to ever be selected first making history right from the start.Vick is known for his unique style of playing with amazing rushing abilities and in his six years with the falcons he gained his title as the first in rushing yards for quarterbacks.when in 2007 he got arrested for illegal dog fighting everything crumbles for him. he lost his NFL carrier and was sent to 21 months in prison. obviously the falcons released him and didn't want him in their team. after Micheal got out and got his act together he was signed by the Philadelphia eagles and got to play in week 3 of the 2009 season. in 2010 Vick exploded on the field braking every record possible and got the eagles to the playoffs as the NFC east champions and was given the title of the comeback player of the year. lets go back for a while.growing up in the projects Vick didn't had an easy childhood. in the east side of port city there was a lot of crime and gang related crimes.sports was the only way out for many kids in that time and Vick is not an exception and looked for it too. Vick started to learn the basics of football at the age of 3 when his father taught him how to play and by the time he was 10 years old he was throwing 3 touchdown passes a game in the boys league. in high school Vick kept his athletic abilities and was throwing over 400 yards in some games raising some interest in him by coaches and future college scouts.and the rest is history. Vick is a player to be recon with.
American football players interesting facts about Micheal Vick : 
1 : Vick spent almost two years in prison and still managed to keep his athletic abilities and made a comeback for the NFL
2 : Micheal Vick declared bankruptcy in 2008 and had debt of 50 million dollars later in his carrier he signed a 100 million dollars contract with the eagles.
3 : He is the first player to throw for 250 yards and rush for 100 yards in the same game
Micheal Vick is probably the most interesting player that ever played the game. and he is still going strong and keeping us entertained.
Highlights and awards :
4 times pro bowl ( 2002 , 2004 , 2005 , 2010 )
Archie Griffin award Winner (1999)
best NFL player espy award(2003)
Ed block courage award (2009)
NFL comeback of the year award (2010)
Other awards
All-time NFL leading rusher for quarterbacks (4,948 yards)